To promote our up and coming messenger feature allowing Instagram and Facebook userS to communicate with each other on their respective platforms we brought in  Cardi B to help fans prepare for 2021 with a new Instagram account. In partnership with Bronx rapper we launched a handle dubbed @cardibtruthteller, where she would be sharing her insights on how the new year will go.
oUR TEASER FILMS ROLLED OUT ON MEDIA PLATFORMS SUCH AS FACEBOOK, INSTAGRAM AND YOUTUBE IN VARIOUS FORMATS RANGING FROM 16X9, 9X16, AND 4X5.
The singer, rapper — and fortune-teller? — LENT US HER LIKENESS AND PERSONALITY SO THAT WE COULD use her "psychic power" to provide fortune-telling to her fandom for 2021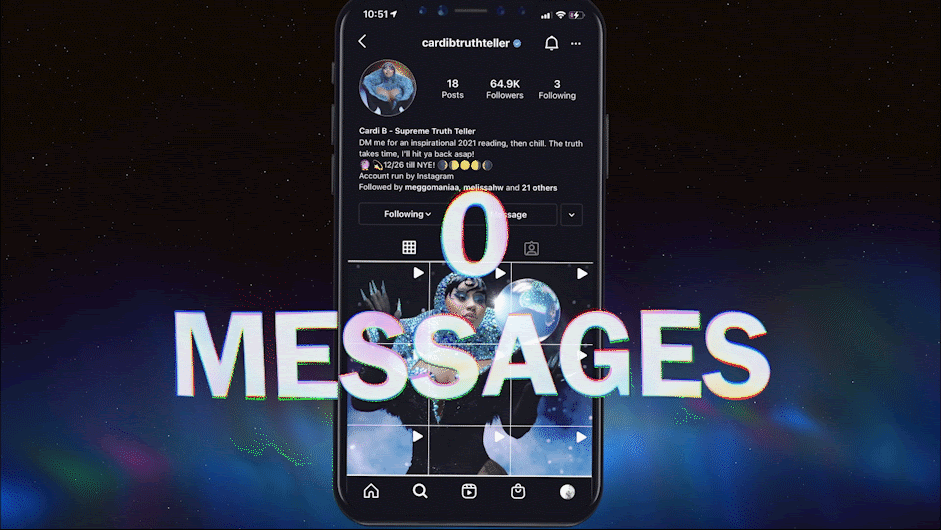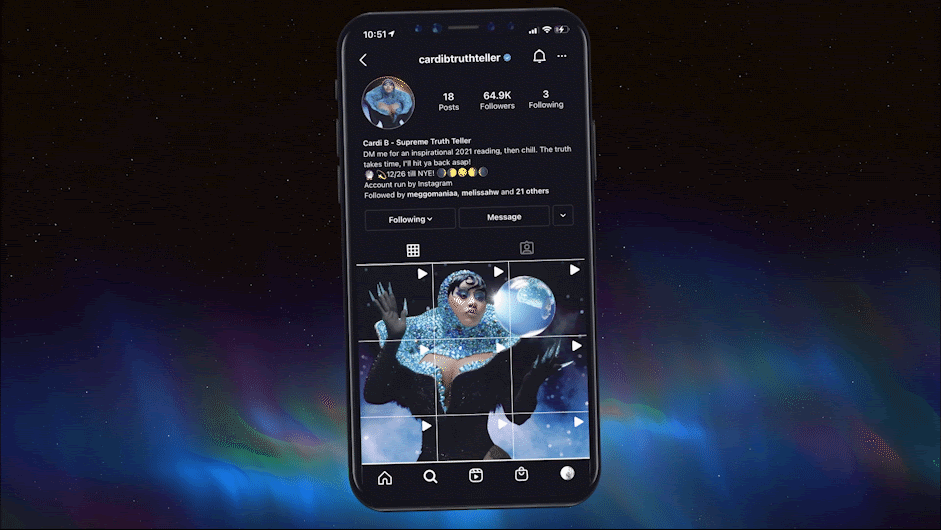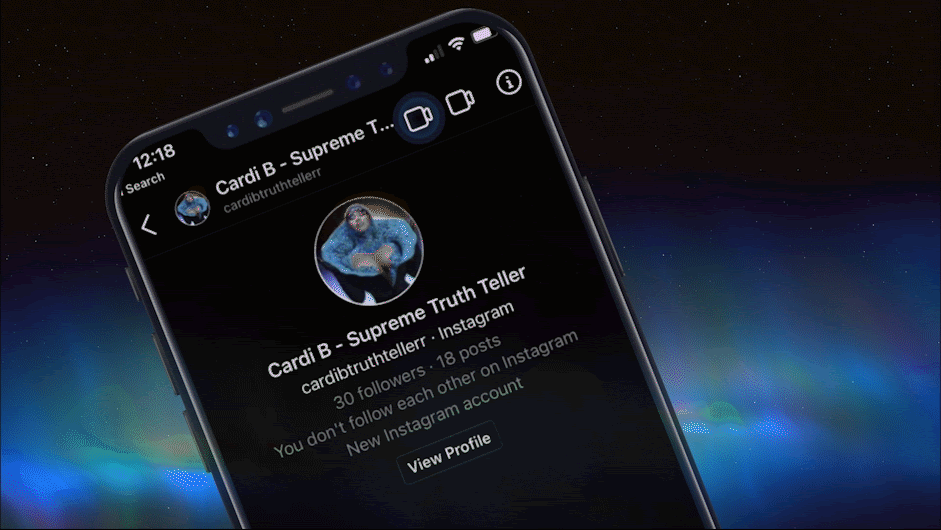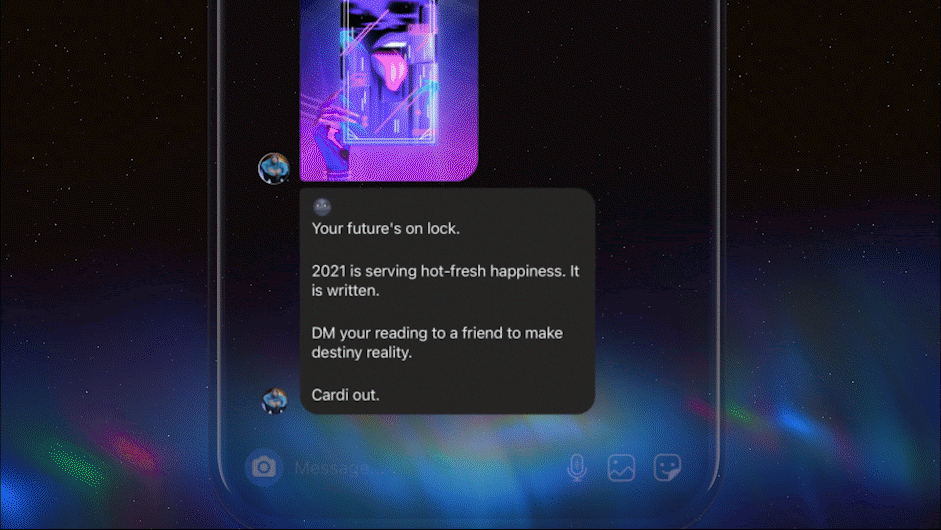 Because we were introducing 
a brand new feature we could not develop a smart bot. There was no machine learning or AI developed for a cross-platform messaging feature at the time; therefore all responses and assets had to be written as possible "IF" "THEN" scripted scenarios as well as designed assets created to help further develop the Truth Teller Experience.